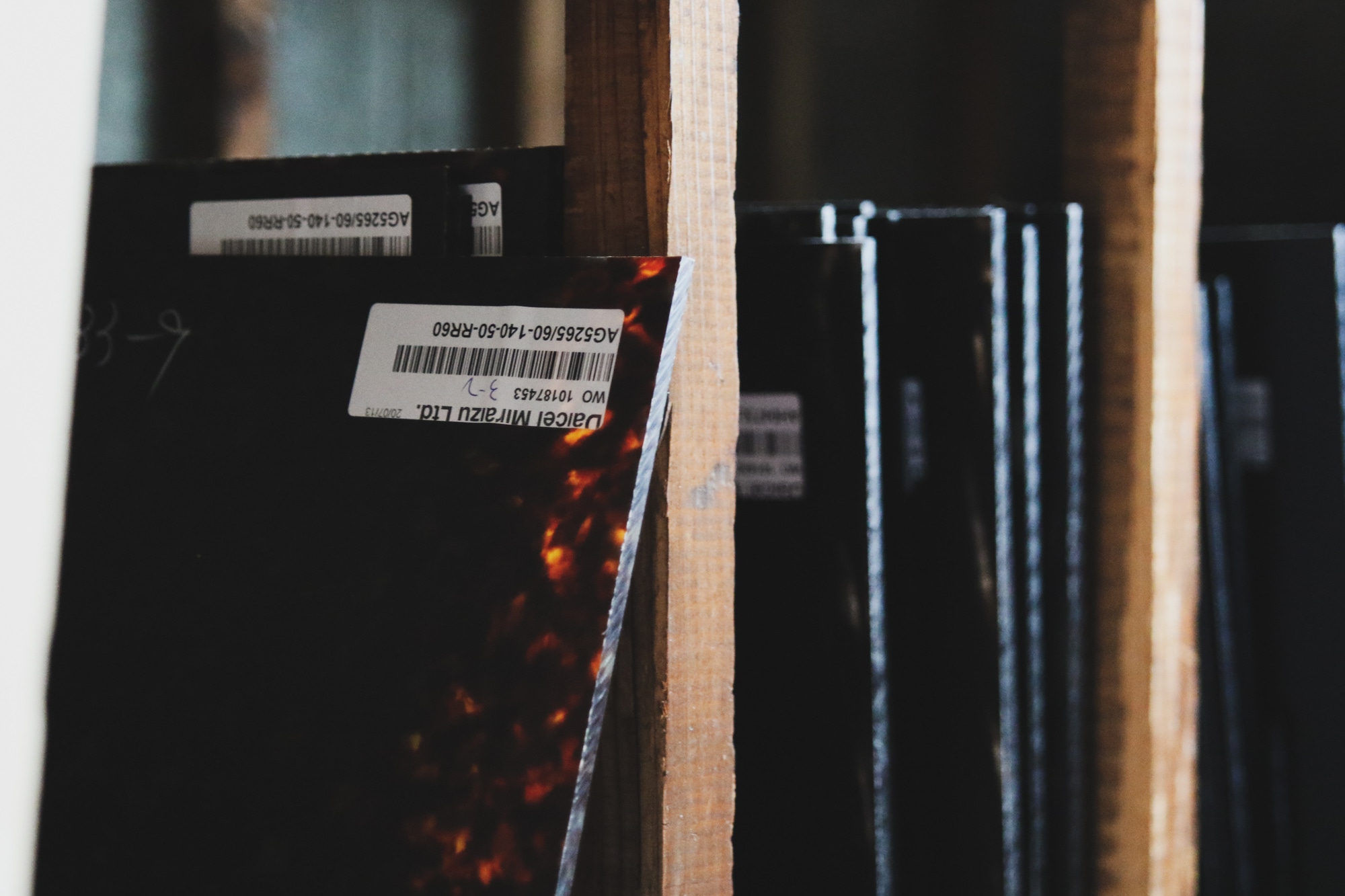 【セルロイドの特徴】
■べっ甲に似たツヤ感。
・現在主流のアセテート材と比べると磨いた時のツヤ感が格別。
■色の奥深さ。
・単調な色合いでもどこか風情があり、表情が豊か。
■固く、柔らかく、しなやか。
・固いため型崩れしにくい
・生地に粘りがあるため弾性がありフィット感が良い。
【セルロイドの歴史】
1856年に作られた世界最古の熱可塑性樹脂。
1950年代に製造工場にて火事が多発し、1955年に欧米で使用禁止に。
現在は日本及びアジアで流通可能。
日本では消防法第五類危険物として管理しながら生産されている
。
【セルロイド製品】
ビリヤード球、万年筆、ピンポン球、フィルム、玩具、眼鏡など
_
【Characteristics of celluloid】
■ A glossy feeling similar to tortoiseshell.
- Compared to the current mainstream acetate material, the glossiness when polished is exceptional.
■ Depth of color.
- Even if it is a monotonous color, it has a certain taste and a rich expression.
■ Hard, soft and supple.
- Hard and hard to lose shape
- The material is sticky and elastic, so it fits well.
【History of celluloid】
The world's oldest thermoplastic resin made in 1856.
Fires occurred frequently at manufacturing plants in the 1950s, and use was banned in Europe and the United States in 1955.
Currently available in Japan and Asia.
In Japan, it is produced under the Fire Service Act.
【Celluloid products】
Billiard balls, fountain pens, ping-pong balls, films, toys, eyeglasses, etc.