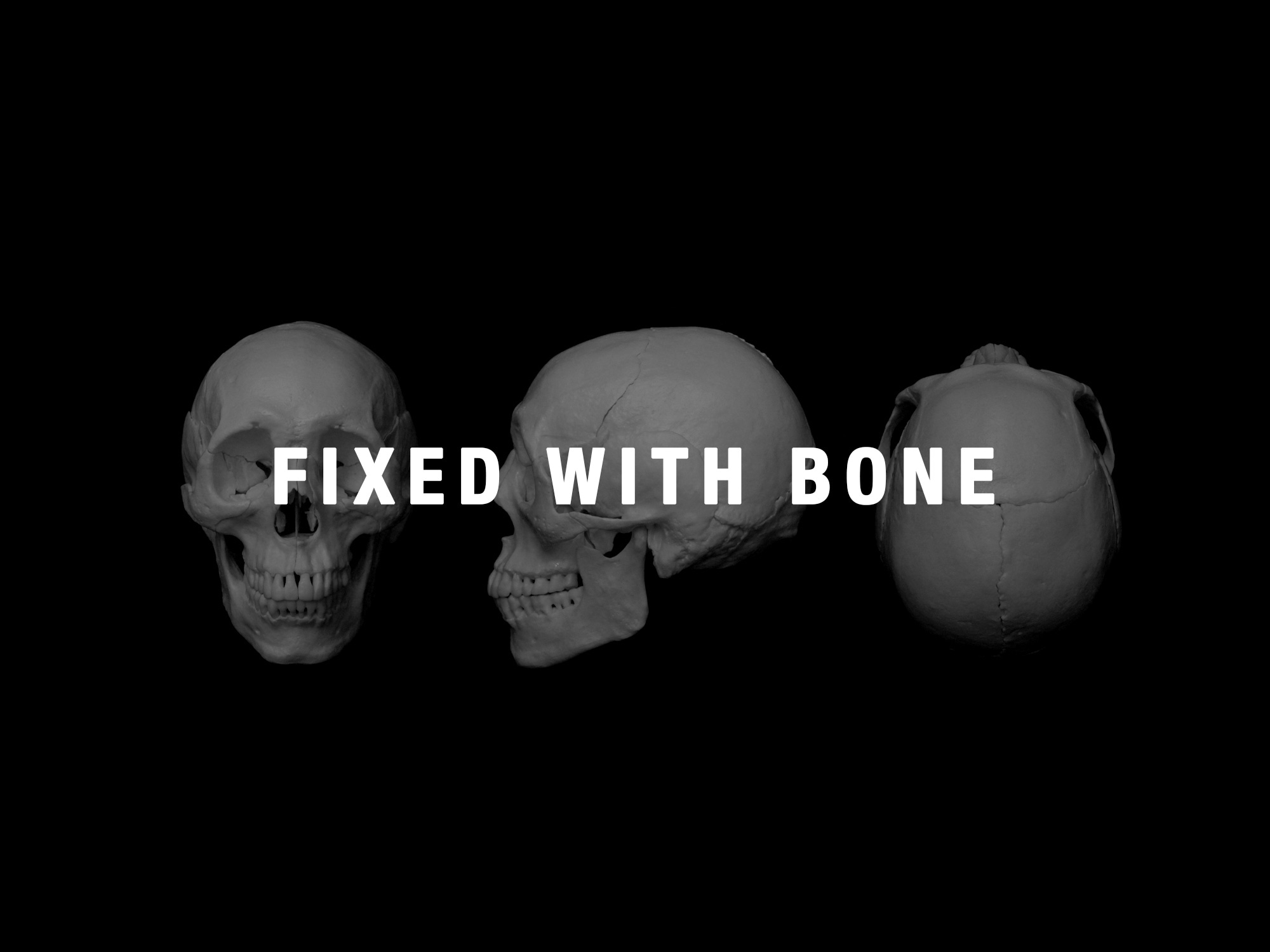 フィッティングする時、たくさんのチェック項目がある。
鼻の形は?左右の開きは?耳の曲げ位置は?耳の高さは?傾斜角は?顔の歪みは?
他にもたくさん注意する部分はある。
正面・横・上の三方向から必ずチェックする。
そこで気づいたのは、これら全てが骨格が影響していること。

頭部を形成する歯を抜いた22個の骨がどんな関係性で出来ているのか改めて調べてみると、なぜ眼鏡が鼻と耳で固定するのかがなんとなくわかってきました。
さらに、なぜアメリカやヨーロッパの眼鏡が日本人に掛けにくいのかも。
コーカソイドにはコーカソイドの、ネグロイドにはネグロイドの、モンゴロイドにはモンゴロイドのDNAがある。

AKIRA&SONSは日本人が掛けやすいサイズ感で、眼鏡技術者が調整しやい眼鏡をデザインしていきます。

____________________

There are many check items when fitting eyeglasses.
What is the shape of your nose?
What is the difference between the left and right sides of the face?
Where are your ears?
What is the tilt angle?
What is the distortion of the face?
There are many other points to note.

Be sure to check the position of the glasses from the front, side, and top.
What I noticed there is that all of these are influenced by the skeleton.
When I re-examined the relationship between the 22 bones without teeth that form the head, I somehow understood why the glasses were fixed by the nose and ears.
Why is it difficult for Japanese people to wear American or European glasses?

Caucasian has Caucasian, Negroid has Negroid DNA, and Mongoloid has Mongoloid DNA.

AKIRA & SONS has a size that is easy for Japanese people to wear, and Optician will design eyeglasses that are easy to adjust.